Common Causes of Motorcycle Accidents in Virginia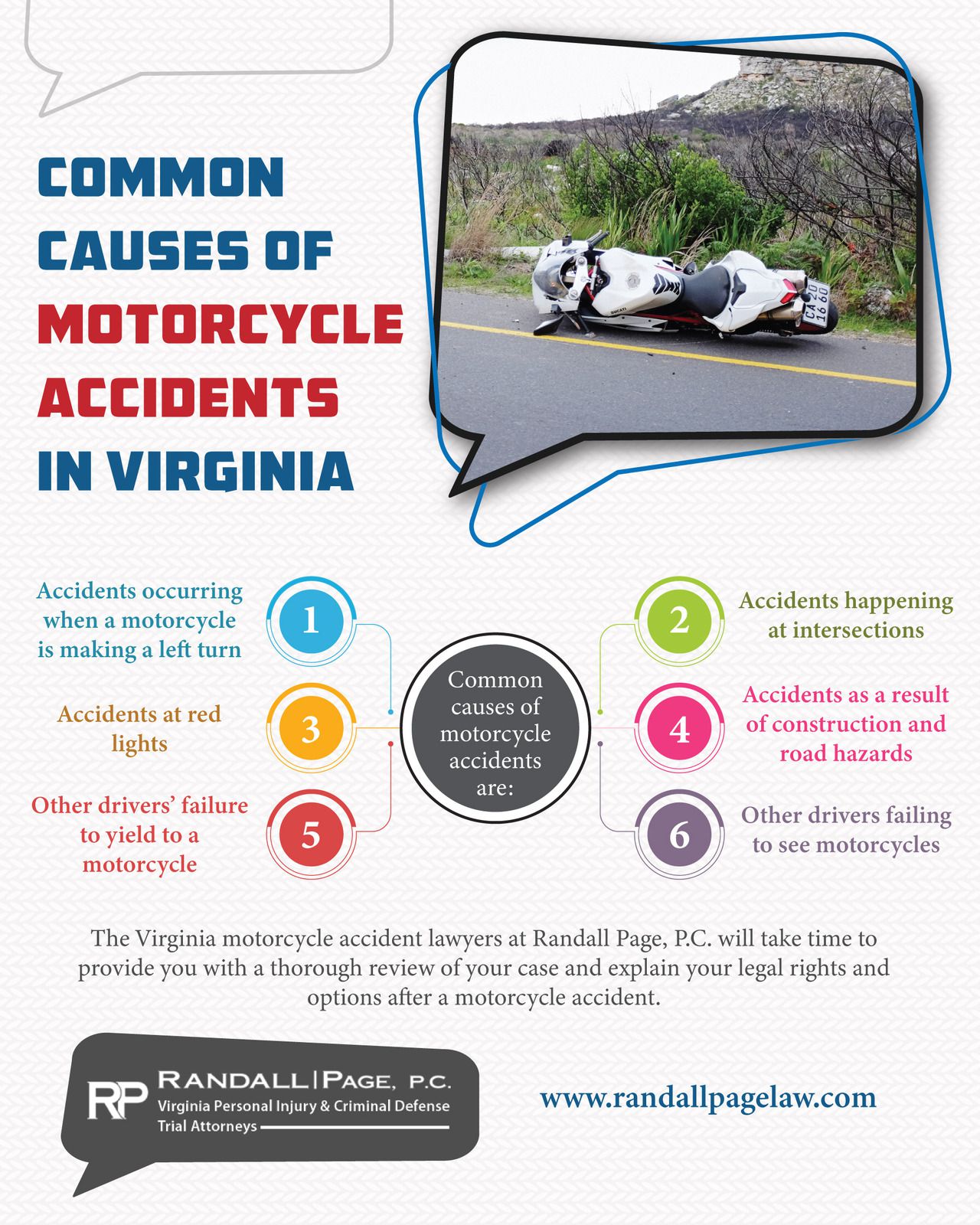 When a rider gets on their motorcycle, they take their lives into their own hands. Sharing the road with other negligent drivers could create a hostile environment for motorcycle riders. Common causes of motorcycle accidents are:
Accidents occurring when a motorcycle is making a left turn

Accidents happening at intersections

Accidents at red lights
The Virginia motorcycle accident lawyers at Randall Page, P.C. will take time to provide you with a thorough review of your case and explain your legal rights and options after a motorcycle accident.