The Child Custody Basics In Virginia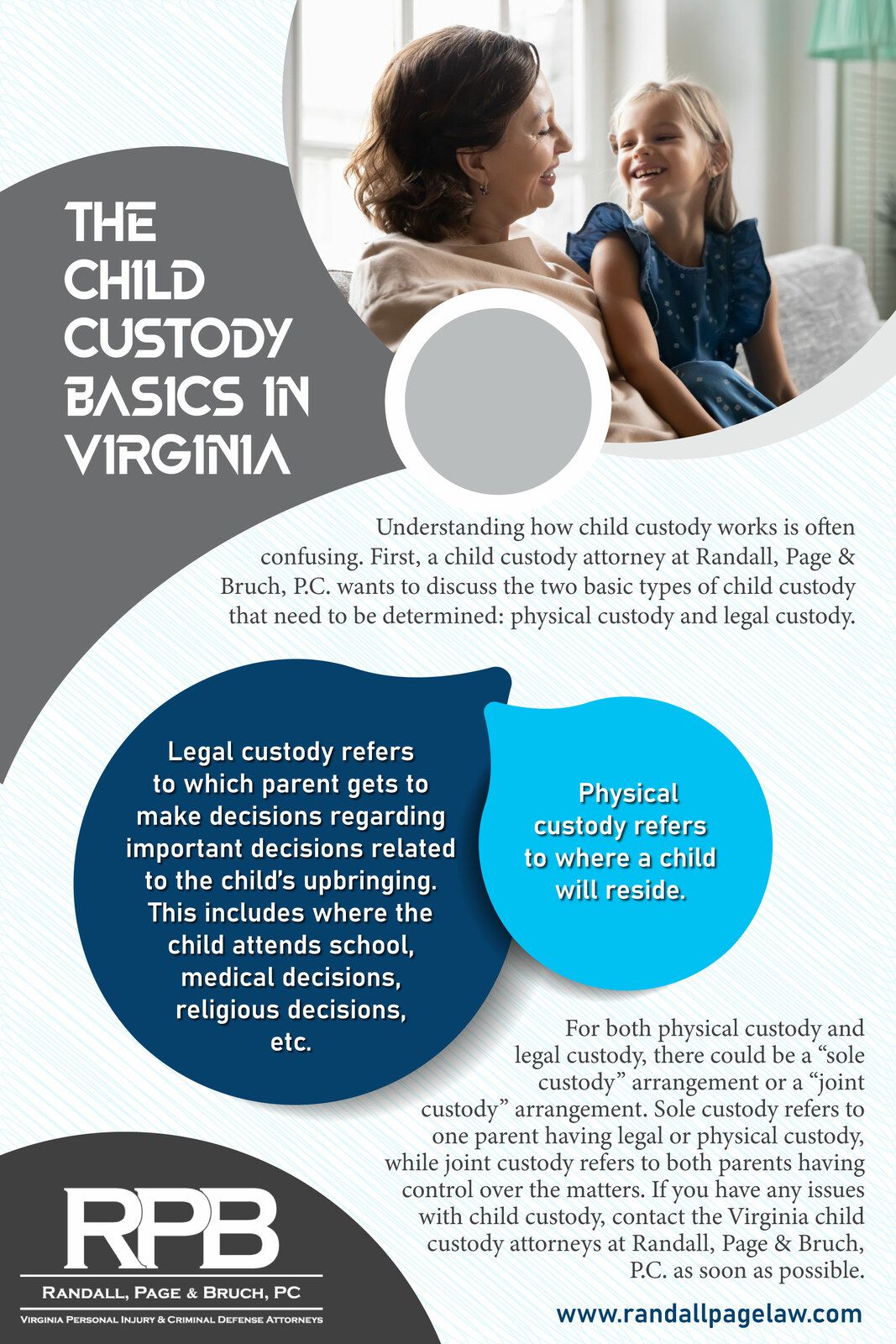 Understanding how child custody works is often confusing. First, a child custody attorney at Randall, Page & Bruch, P.C. wants to discuss the two basic types of child custody that need to be determined: physical custody and legal custody.
Physical custody refers to where a child will reside.

Legal custody refers to which parent gets to make decisions regarding important decisions related to the child's upbringing. This includes where the child attends school, medical decisions, religious decisions, etc.
If you have any issues with child custody, contact the best child custody attorneys in Virginia at Randall, Page & Bruch, P.C. as soon as possible.